Round 3 of the Grassroots Enduro Series is to be hosted by Clonmel Mountain Bike Club.
CMBC to Host Round 3
CMBC are delighted to host the third round of the 2023 Grassroots Enduro Series sponsored by Feel Good Bicycles. Spectators are welcome and there will be hot food and coffee available to purchase in the race village.
We would to thank Coilte for the use of the woods.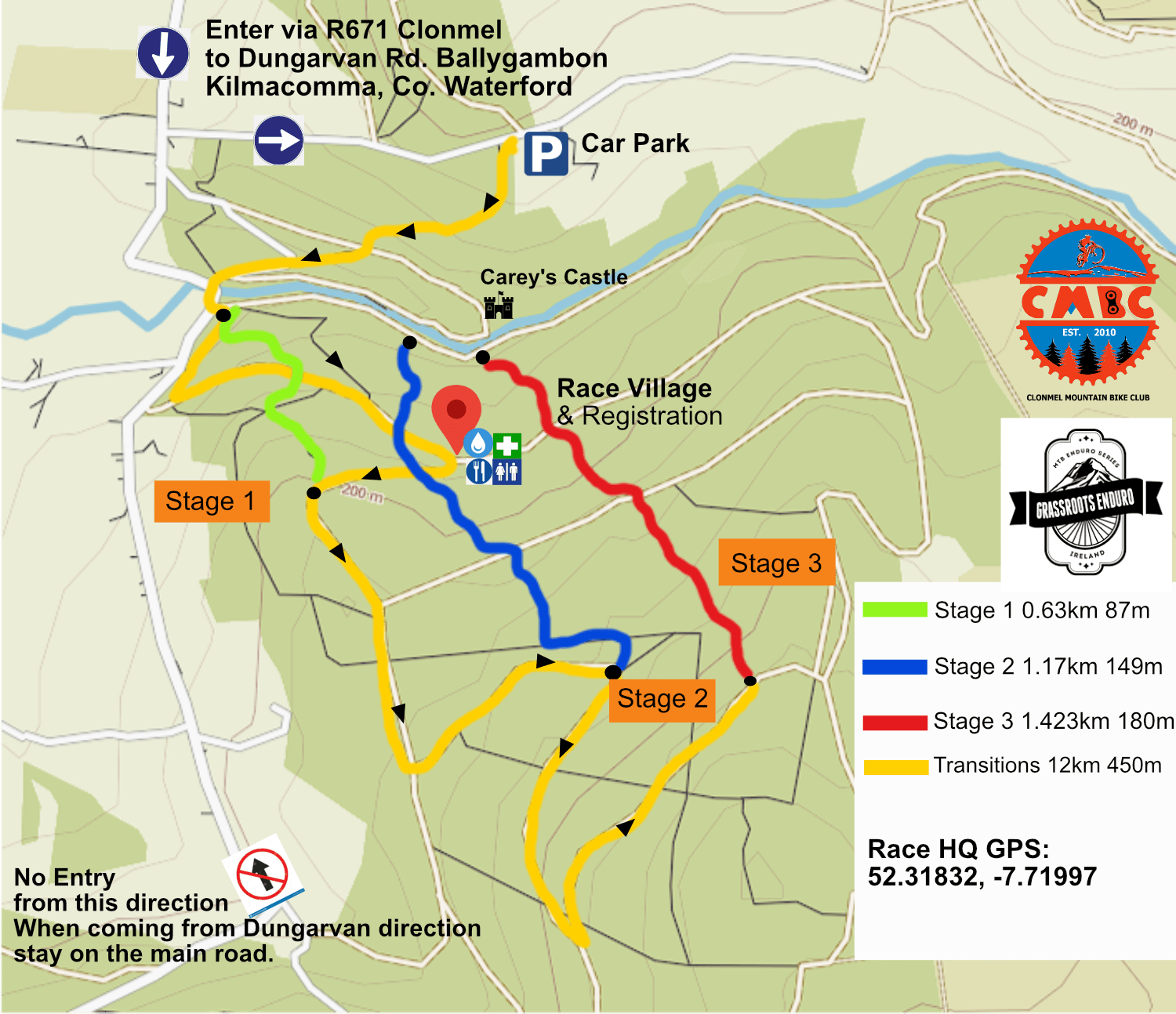 .
Grassroots Enduro Series
A grassroots Enduro mountain bike racing series run by local clubs with the single goal of encouraging anyone, regardless of age or gender, to try racing in the simplest format. Its success is measured based on the feedback received from those who participate.
The one day blind race format is unique in that riders do not get to practice in advance, but can attempt the stages multiple times as they like before the cut-off time (usually a maximum of two attempts per stage).
While we encourage newcomers to have a go, the technical standard of most trails and venues is on a par with other regional and national Enduro competitions.